Sakshi is a a young girl from a small town, and she's always had a passion for makeup. Unfortunately, her life took a difficult turn when her father passed away when she was just 10 years old.
But none of the challenges stopped her from pursuing her passion for makeup. She was determined to make it happen, no matter what.
Below is an excerpt of her Interview with us –
How did you first become interested in makeup?
My initial interest in makeup was sparked by my curiosity about the art of enhancing and transforming someone's appearance. I was captivated by the way makeup could be used to accentuate features and create different looks.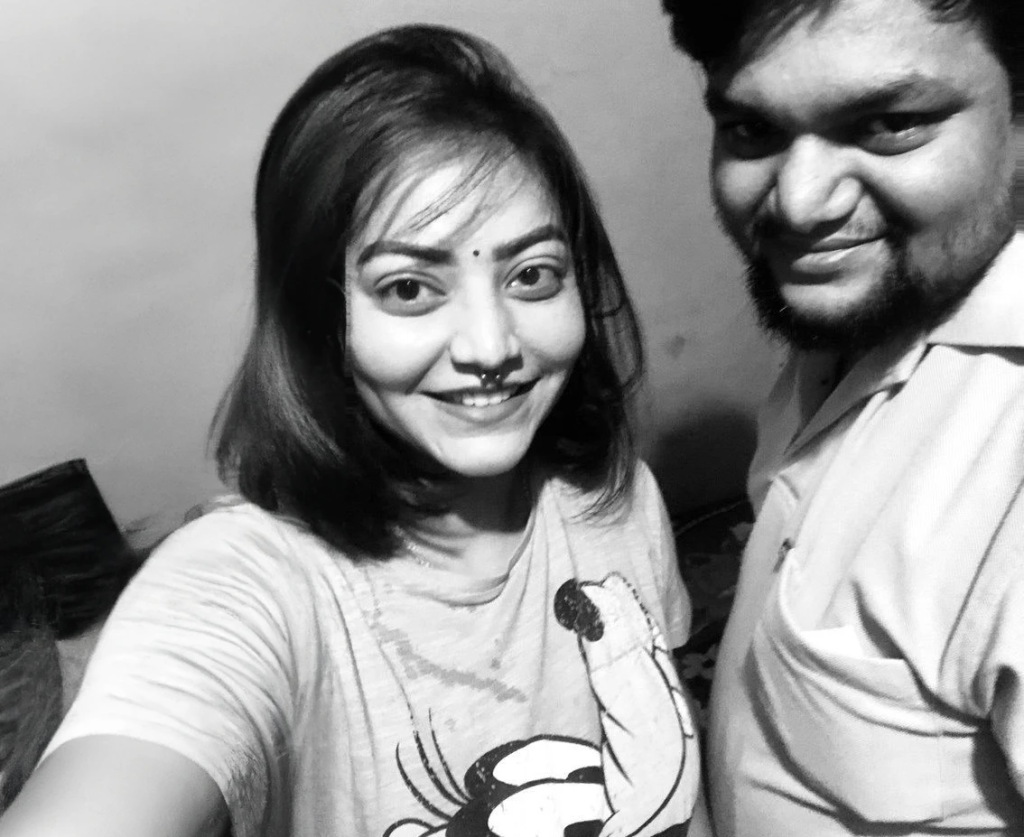 As I grew older, my passion for makeup only continued to grow. I was fascinated by the different techniques and products that could be used to create different effects, and I began to develop a deeper understanding of color theory, skincare, and makeup application. I started to read more about makeup artistry and the fashion and beauty industry, and I knew that I wanted to make it my career. I loved the idea of being able to help others feel confident and beautiful through makeup, and I was determined to make it happen.
So, I began to take my passion for makeup more seriously, and I started to invest more time and resources into learning about the industry. I also started to experiment with different products and techniques on myself and my friends, and I began to develop my own unique style and approach to makeup artistry. It was through this process of experimentation and learning that I truly fell in love with the art and craft of makeup, and I knew that I had found my calling.
What were some of the challenges and struggles you faced on your journey to becoming a makeup artist?
There were definitely a lot of challenges. My father passed away when I was just 10 years old. It was a tough time for my family, as my father was the sole breadwinner, and we struggled financially.
Thus, it was difficult for me to afford the necessary makeup and beauty supplies, as well as a makeup course. My family was struggling to make ends meet, and I didn't want to burden them with the cost of a makeup course. Additionally, I faced a lot of discrimination and skepticism from people who didn't believe that someone from my background could be successful in the beauty industry. They didn't think that someone from a small town and from a low-income family could ever be successful in such a competitive field.
What steps did you take to further your career in Makeup?
I didn't let these judgements discourage me, I knew that my passion was real and that I had the potential to make something of myself.
I heard about Cosmup Academy through a friend who had taken a course there and recommended it to me. She had told me about the academy's reputation for providing its students with a thorough education in makeup artistry and its numerous successful alumni. I was initially hesitant to enroll, as I didn't think I could afford it. However, after some research and with the help of a scholarship, I was able to enroll in the makeup course. I knew that this was the opportunity I had been waiting for, and I was determined to make the most of it.
How did Cosmup Academy help you in becoming a successful makeup artist?
Jyoti: The makeup course at Cosmup Academy was a turning point for me. It provided me with the skills, knowledge, and resources I needed to become a successful makeup artist. I learned about different makeup techniques, color theory, and how to work with different skin types. The course was taught by industry professionals who shared their knowledge and experience with us. Additionally, the academy provided me with a network of industry professionals who I could reach out to for advice and guidance. It was an invaluable resource for me as I began my career as a makeup artist.
Can you tell us about your Freelance Venture 'JB Makeovers' ?
After completing the makeup course at Cosmup Academy, I started my own Instagram page 'JB Makeovers'. I began posting my makeup looks and tutorials, and I quickly gained a large following. My page was a huge success and I began to receive requests for my services. I started freelancing and eventually opened my own salon. My business is running successfully now and I have become a well-known makeup artist in my city.
The Instagram page was a great platform for me to showcase my work and connect with potential clients. It helped me to establish a reputation as a makeup artist and gave me the opportunity to reach a wider audience. It was a great way to market myself and my business.
Can you tell us about some of the highlights of your career as a makeup artist?
There have been so many highlights throughout my career. One of the most memorable moments was when I got the opportunity to work on a photoshoot for a well-known fashion magazine. It was a dream come true for me, and it was a huge validation of my skills as a makeup artist.
Another highlight was when I was approached by a well-known celebrity to do their makeup for a red carpet event. It was an incredible experience, and it was a great opportunity for me to showcase my skills on a national stage.
What would you say to anyone who may be facing similar struggles and wants to pursue a career in makeup?
Jyoti: I would say to never give up on your dreams, no matter how difficult the journey may be. With hard work and determination, anything is possible. And if you're facing financial difficulties, don't let that stop you from pursuing your passion. There are resources available, such as scholarships, that can help you achieve your goals. Don't let anyone discourage you from following your dreams and don't let your background define you.
I would also advise them to work hard and be willing to learn, there's always room for improvement. Be open to constructive criticism and take it as an opportunity to grow. Finally, don't be afraid to put yourself out there and network. Connecting with other people in the industry can open doors for you that you never thought possible.